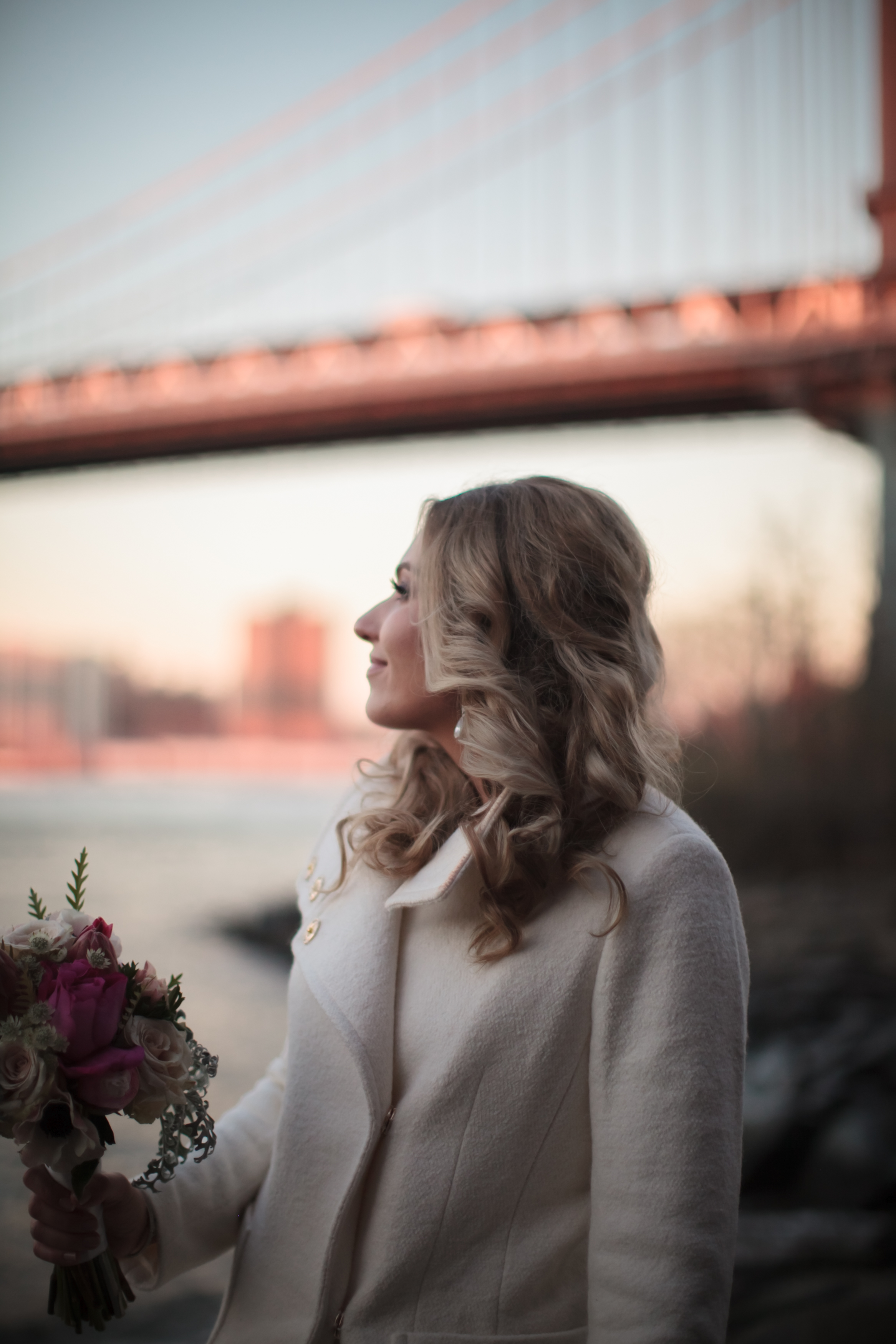 Q. How long have you been shooting elopements?
A. About 11 years
Q. Can we get our images on the same day?
A. No, because we do take time to do edits, just the same as we would for a large wedding.
Q. How would you describe your style?
A. Unscripted, journalistic, natural, romantic, unobtrusive and timeless would be the best way to describe my work. What we value is capturing Real Moments and Real Love Beautifully and in a way that compliments each couple uniquely. We like to keep it personal, steering away from cliché wedding shots and staged moments. So, if you prefer more of the overly posed, traditional wedding photos, we're probably not the right fit for you. We're here to give you beautiful and truthful pictures, with movement and emotion, that tell your story and represent you.
Q. Do we need a planner?
A. No. When you hire us, we act as a Planner, too. Besides, the cost of each professional is normally half of what it would cost by going through a planner. You are not saving any money or time.
Q. When you transfer our images to us, are they high resolution and is there a watermark?
A. They are high resolution and there is no watermark, these are YOUR images and you can do what you wish with them. We will also send you low resolution images with our watermark for all your social media use.
Q. How do we know you're the right Photographer for us?
A. We know that when you're searching for a wedding photographer, it can be confusing. There are so many artists to choose from. It can sometimes be difficult to truly tell what makes one photographer "better" than another. Some of it is technical, some of it is the photographer's point of view and "eye". Ask yourself what's important to you.
Q. Will you give us all the RAW files?
A. No.
Q. We want to get married in Central Park but our Hotel is Downtown what do you suggest?
A. First take a look at some locations that are closer to you. If nothing excites, you just make sure to plan your day accordingly. Many officiants agree to marry 2 or 3 couples a day so their schedules are tight. If you are planning to be married at 2pm make sure you know how long it takes for travel to ensure you are there on time. I will develop a timeline with you and make suggestions accordingly. Please remember you are responsible for permits in certain locations, but we can certainly guide you.
Q. How long will it take to see our photos?
A. Our goal is always 30 days to complete, but with elopements most often it's about 10-14 days with a sneak peek in about 24 hours.
Q. I want to hire you, can you just go ahead and mark us in and we'll send the contract another time?
A. We can't hold dates without a retainer and a contract. The reason being, is that we often get many inquiries for the same date, which puts us in an awkward situation. Therefore, no date is booked without a retainer and signed contract.
Q. How much should we expect to spend?
A. We are not a "Budget Photo" Service by any means. However, an elopement is much less expensive than a wedding and you can expect to spend anywhere between $1500-$2000 USD. This would include photography, officiant, license, filing, some bubbly, cupcakes, a few flowers, and a good time! (A bit more if you have a nice Dinner for your guests at a great Restaurant.) Just photography and an officiant including legalities on average is about $1500 USD. (*Keep in mind that we can also be your Officiant and help Plan all aspects of your Elopement.)
Q. We would like a horse and carriage ride. Is there time for this?
A. Due to the not so great conditions the horses are kept in, and the idea as a whole. We do decline to document any images in these scenarios and would love all the horses to quietly and happily retire on a farm upstate. Pedicabs are fun, we fully support them!